Next Evening Meet
Baslow Edge
15 June 2021
Derewentwater Arms, Calver
Curbar Gap is now a NT/RSPB Pay and Display Car Park so bring change if not a member
Sign up to meet before attending.
Wet Weather Alternative: Climbing Works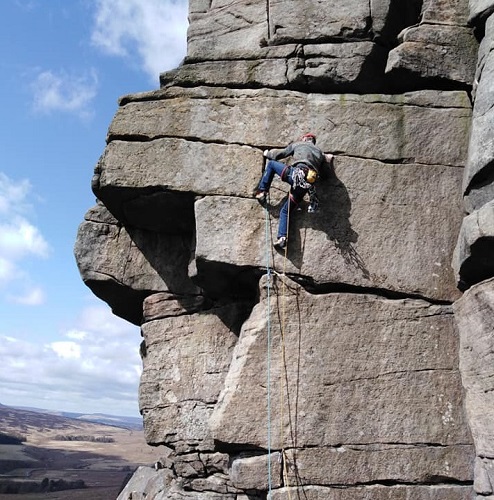 Next Trip
South West Climbing Road Trip II
23 July 2021
This is the classic South West climbing road trip II, back after a great time last year now including the Wye valley on the way back. We will be camping and climbing to and from Cornwall.

This will be very flexible for climbing parties depending on tastes as there are loads of easy stuff like Commando Ridge (VD ***) to and well out-there-man classics like Saxon (HVS 5a***) or Astrol Stroll (E14c, 5b, 5b, 5a***).

Dartmoor has classic inland Tors like Dewerstone and High Tor or an exciting sea cliff at Torbay.

The Wye valley on the way back is a place of beauty with many good quality limestone cliffs and the big stuff at Cheddar and Avon gorges.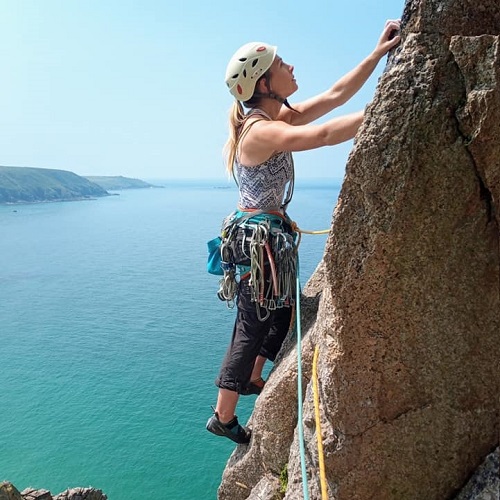 Prospective Members
We welcome climbers and boulderers of all standards, from those who've barely touched rock to the very experienced. Some people are new to climbing, others have been climbing for years and want someone to climb with.